Special Episode: Hermitage Piano Trio
NTD Art and Culture / Inspired Original
January 22, 2022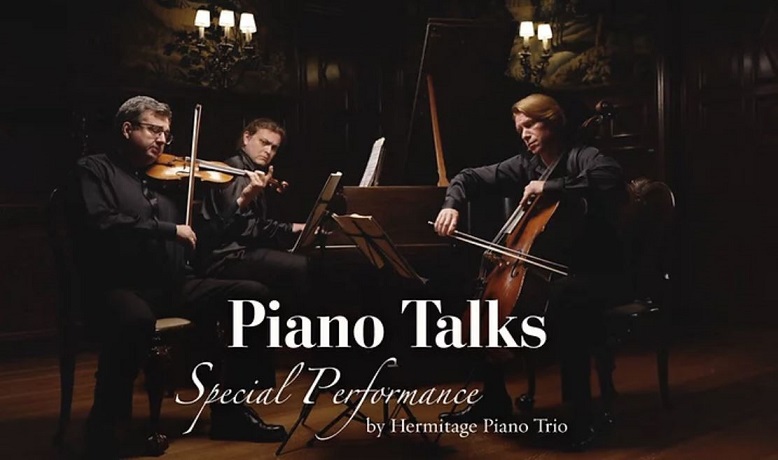 We are delighted to share with you Piano Talks' special episode (in full HD), featuring the Hermitage Piano Trio. These spectacular
artists have been garnering multiple GRAMMY® Award nominations with such performances that can take your breath away.
It's our pleasure to have the Hermitage Piano Trio perform for us in the beautiful seaside city of Newport, Rhode Island.
The program includes the world-premiere video of Sergei RACHMANINOFF (Arr. J. Conus for Piano Trio) Vocalise, Op. 34 No. 14,
and the last movement of Johannes BRAHMS Piano Trio No. 3 in C minor, Op. 101.
Click on the link below to see the FULL PROGRAM for free.